WELCOME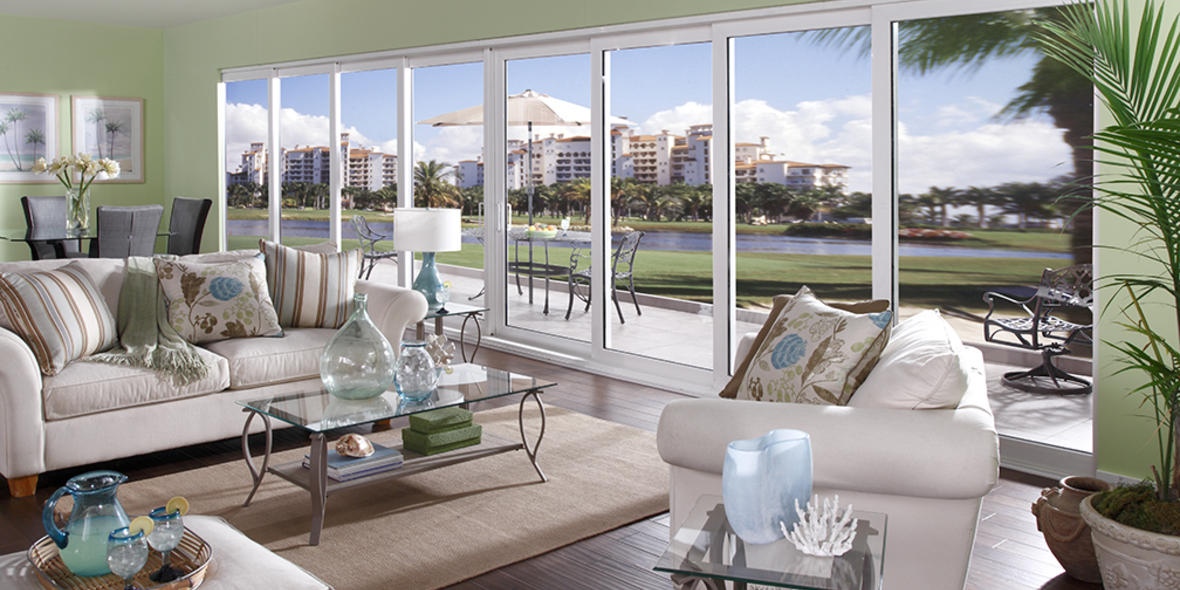 WinGuard VINYL SLIDING DOORS
Hurricane protection is just the beginning. With over three million units installed and no reported impact failures, WinGuard® Impact-Resistant Windows from PGT meet the most stringent code requirements for hurricane-force winds and flying debris. But WinGuard® does so much more for your home, your family and your belongings. These custom windows help provide year-round security against thieves and intruders, dramatically reduce outdoor noise and filter out 99% of the UV light that enters your home and causes fading. When combined with our insulating glass you have energy efficient windows that can significantly reduce cooling and heating costs. More homeowners have chosen WinGuard® to protect their homes than any other brand. It's continuous, 24/7 protection – without having to think twice.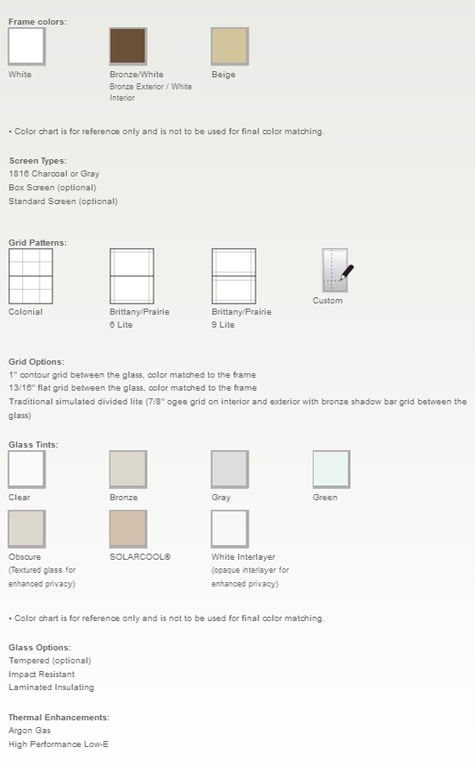 • Industry award winning design!
• Available with multi-panel, multi-track, by-pass, pocket or corner configurations
• Panels up to 4' x 10' or 5' x 8'
• Designed for installation in masonry or wood-frame openings
• Interchangeable and reversible panel interlocks for easy reconfiguration
• Field changeable from standard stack to reverse stack
• Interior or exterior panel installation/removal
• Dual point, mortise locking mechanism and choice of raised styled pull handles or recessed pulls
• Hidden installation and assembly screws
• Standard and custom sizes available
• Standard and custom muntin patterns available

More Than Just Hurricane Protection
PGT's complete line of WinGuard® Impact-Resistant Windows and Doors is engineered to meet hurricanes head on. What does this mean to you and your home? WinGuard can withstand impacts from flying debris, followed by hurricane-force winds and the glass will still remain in its frame. It's effortless hurricane protection for your home.
But it's more than just hurricane protection. WinGuard offers the most complete line of residential impact-resistant windows and doors. This means you can purchase all of your product needs under one brand and maintain the integrity of the design. WinGuard also reduces noise, fading caused by sun exposure, energy costs and helps provide year-round security against thieves and intruders.
Like Sunscreen for Your Home
By filtering out 99% of UV rays, WinGuard helps shield your furniture, carpet, artwork and window treatments from the effects of fading caused by the sun. We also offer a variety of high-performance glass options that feature tints and Low-E coatings that help reduce solar heat gain, increase comfort and help you better manage energy costs.
Safe and Sound
The laminated glass in PGT WinGuard Impact-Resistant Windows and Doors absorbs sound rather than transmitting it, which helps to keep the world and its disruptions outside where they belong. In fact, the same type of glass is often used in airports and recording studios to significantly reduce ambient noise. The use of laminated instead of monolithic glass can result in an additional perceived loudness reduction of approximately 30% for a standard mixture of aircraft, railroad and vehicular traffic noise.
Protection Beyond Mother Nature
Breaking a window is the most common means of entry for an intruder. But with WinGuard, the same effortless protection that guards against hurricane damage also deters intruders. While normal windows shatter easily upon contact, the durability of WinGuard keeps windows in one piece. Whether it be a major storm or an attempted break in, WinGuard helps keep you, your family and your home safe 24 hours a day, 365 days a year.